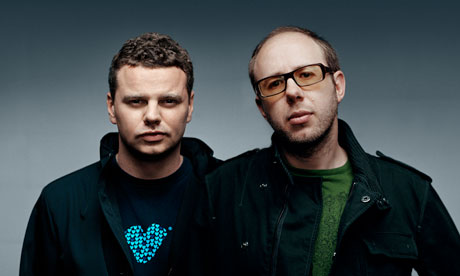 Esta mañana anunciábamos que
The Chemical Brothers
publicaban en su
facebook
un
evento
donde se auto confirman para el festival Bilbao BBK Live. Poco después nos hacíamos eco de los rumores que traían a
Jack Johnson;
y más tarde, y según el
twitter de RadioDuoMúsica
y el de
Popmzk
nos atrevíamos con
Amy Winehouse y Crystal Castles
... Ahora estamos ya en condiciones de confirmar que los cuatro estarán en el Bilbao BBK Live.
Así pues, The Chemical Brothers, Amy Winehouse (en fecha única en España), Jack Johnson y Crystal Castles estarán en la sexta edición del Bilbao BBK Live junto a
Coldplay (7 de Julio) y The Black Crowes. Por lo que estamos ante un cartel envidiable, de los mejores que recordamos.
Los abonos al precio reducido de 90€ se mantendrán hasta el próximo día 10 de Febrero. (Gracias MyFeetInFlames)
Este año los festivales están currándose carteles que no se pueden rechazar.
Actualización

:
En un cartel aparecido en El Correo, también aparecen 30 Seconds To Mars y !!!, la web oficial de Amy Winehouse también lo publica...